Vous êtes ici : Accueil » Dosimetry
Monitor passive and operational dosimetry data. The tool is based on the dosimetry management of workers (dose constraints, imports, laboratory gateways) but also on other data such as ambient dosimetry.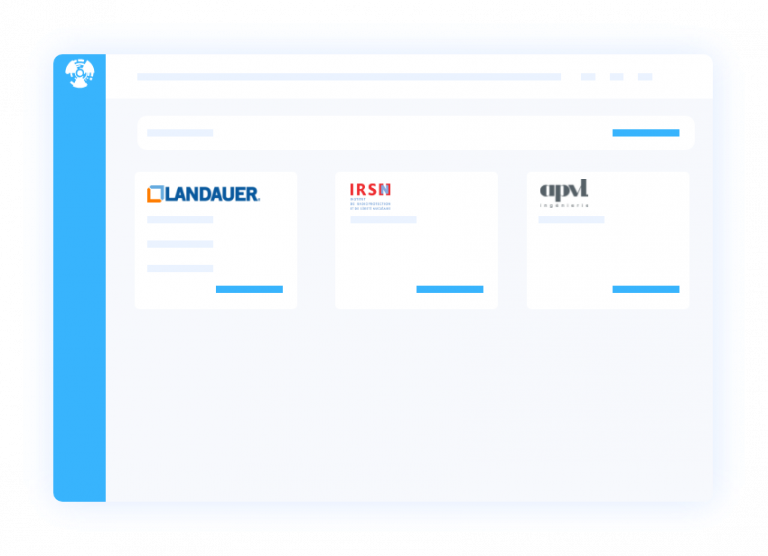 Facilitate your dosimetry monitoring by visualising the doses received in your facility through direct exchange between the lab and the ABGX software.
Follow the evolution of your personnel's exposure but also of your ambient dosimeters within your facility.
Be alerted for every synchronisation between the software and your laboratory. All results show up on simplified reports. 
The dosimetry feature facilitates the integration of dosimetric data. This module gathers passive and operational doses. They can be imported into the solution within two ways : either through the use of import file, or by automating the integration of doses with the collaboration and agreement of your laboratory. ABGX identifies doses files provided by the laboratories and automatically integrates them by making connections with workers or ambient dosimeters in the company's database.


In order to meet all the requirements, the user can create specific files and meet the technical constraints imposed on him. This allows you to import all types of dose files. These two modes generate an import balance synthesising the processed data and specifying the advanced features * used by this import, such as recognition of undelivered dosimeters, dosimeters under reading threshold, verification of holder numbers, Social Security numbers, and especially to be alerted in case of dose exceeding
* Support for laboratory coding
Request a presentation from a professionnal