Vous êtes ici : Accueil » Plateforme ABGX
 We have spoken a lot about our software but it's now time to discover our dedicated team working on this lovely project.
Our dynamism combined to our small versatile team, we are now more than ten employees. The team is very complementary with I.T engineers, nuclear physicist, biomedical engineer, UI/UX designer, business developer and a support team.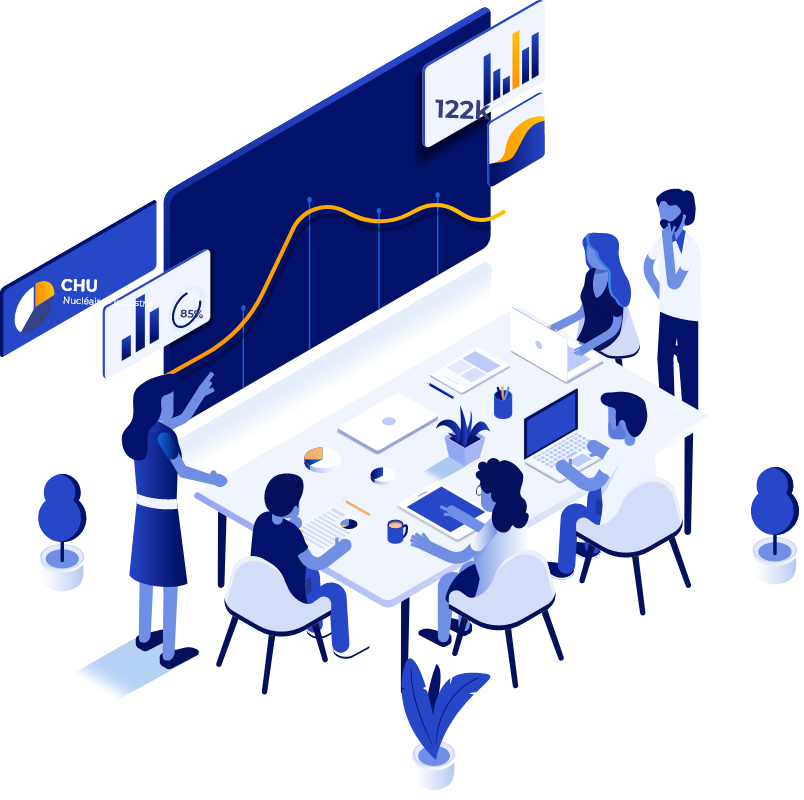 External relations & Innovation Director 
Admin and financial service
International Business Developer
Here's why you should join us
Because we're simply the best !
More seroiusly, we want to build a team around happiness and good banter. We are mainy looking for a spirit and know-hows rather than a diploma. The good vibes inside the company doesn't meean that we don't have to be serious and crisp in our work. We work with radiation protecvtion professionnals so it is our mission to keep tight wih them. More seriously, we want to be a team where good humor and humor reign. We seek above all a state of mind and a know-how rather than a diploma while keeping rigor and seriousness with radiation protection professionals that we meet daily.
Viens améliorer ABGX avec nous à Clermont-Ferrand ou à Lyon.
Request a presentation from a professionnal.